Help! We're Going to be Defenceless Soon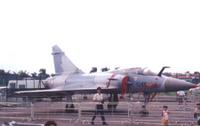 Oh dear what can the matter be?
Just a few months ago, we read about the ships being manufactured for the Malaysian Navy that are not sea-worthy.
Now there is
another story
of Air Force planes that are "unflyable".
What next?
Are our Armoured Corp also going to report that their wheels can't roll?
Are our defence capabilities being jeopardized with more shoddy deals?
We have ships that cannot sail and planes that cannot fly.
Since our DPM is in China, maybe we should ask China to include us under their defence umbrella?
F5 photo: http://www.geocities.com/Heartland/Falls/6305/image/aa2000/F5.jpg